Is this currency the future of the Indian Business Ecosystem?
Cryptocurrency, just like any fiat currency, is designed to work as a widely accepted medium that can be exchanged for goods and services. But what makes it different from the other currencies is that it works as a peer-to-peer digital payment system, which means that it's a digital currency that allows an individual to make payment directly to another individual, without any intermediaries. For example, when you deposit money in someone's bank account, the bank act as an intermediary for facilitating that transaction. Or, when you buy or sell your shares in the stock market, the broker acts as a link between the buyers and the sellers. However, when you invest in cryptocurrency, there is no mediator involved. Just like our normally accepted currency, the process works through cryptography, and there is no physical body mediating it.
How does Cryptocurrency work?
To understand how a cryptocurrency functions, we first need to understand what a Blockchain is. Because BlockChain is the technology that enables the movement of cryptocurrency from one person to another.
What is a Blockchain?
A block is a database that stores a lot of information. There can be numerous such blocks that can exist, and all these blocks are tied together with the help of a chain, hence, blockchain.
Let's dig deeper to understand the concept by looking at an example outlined below-
Suppose person A, who lives in India, wants to send some money to person B, who stays in the USA. Now, typically this transaction would take place in the presence of a trusted third party, i.e. a Bank in this case. As discussed above, cryptocurrencies don't involve any intermediaries for facilitating any transaction. Thus, Blockchain enables the transfer of cryptocurrencies without the involvement of the trusted entity.
Coming back to our example - Lets, suppose there are 4 friends, A, B, C, and D. If A sends some cryptocurrencies to B, the information regarding senders (A) and receiver's (B) identity, the timing of the transaction, amount of transaction, etc. will get stored in the form of a block. Suppose one more transaction occurs; this time, it takes between A, C, and D. C and D transfer some cryptocurrencies to A, and details of this transaction also get stored in a new block. This doesn't end here; every time a new transaction takes place, new blocks will be formed to store the new information. These blocks are connected, where a new block refers to the previous block regarding the last transaction made.
In a nutshell, a block is created where numerous transaction details get stored. Once the block's storage capacity gets exhausted, a new block is created to store details of another transaction. Similarly, another block is formed once the previous block is filled up with the information. All these blocks are connected as each of them takes reference from the previous one for the number of cryptocurrencies each friend owns. This chain of blocks is called a ledger, and this ledger is shared among all the friends, thus acting as a public distributed ledger.
What is Bitcoin?
Bitcoin is the type of cryptocurrency, which was founded in 2008 and was launched in 2009 by Mr Satoshi Nakatomo. And the fun part is that nobody knows who Mr Satoshi Nakatomo is. Today, Bitcoin is one of the most popular coins among the other cryptocurrency spaces all over the world. Bitcoin uses the aforementioned Blockchain technology. The supply of Bitcoin is limited; currently, 21 million bitcoins are existing in the world. Out of which, approximately 18.6 million bitcoins are in circulation right now.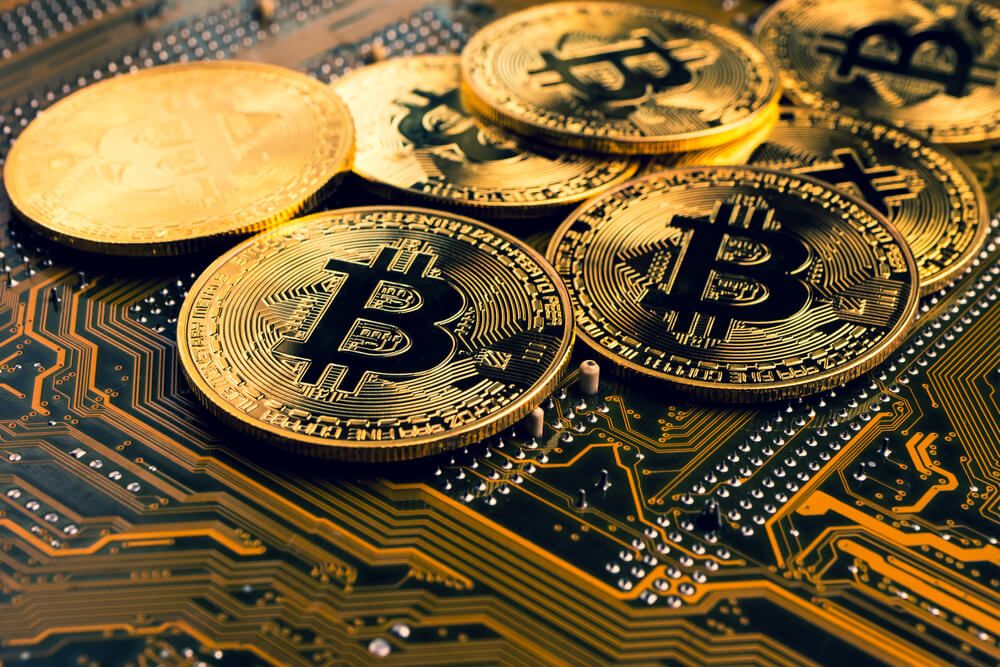 Cryptocurrency in India
What are some of the platforms for trading cryptocurrency in India?
In India, some of the popular exchanges or platforms where an individual can invest in cryptocurrency or involve in cryptocurrency trading are given below-
WazirX
CoinDCX
Zebpay
Unocoin
CoinSwitch Kuber
Outro
Giottus
BuyUcoin
These are some of the most popular cryptocurrency exchanges in India right now.
Investing in Cryptocurrency in India
The price of Bitcoin in 2015 was around $315, and in 2017, Bitcoin was trading at $19000. In just two years, the price took a huge jump. Unbelievable, right? So if someone held bitcoins in 2015, it would have hit the jackpot. However, after 2107 it went down and entered into a bear market, and in March 2020, it touched a low of almost $4000 per bitcoin. And today, Bitcoin is trading at $59000 per Bitcoin. By now, you must have sensed how volatile this market can be.
Buying 1 bitcoin for $59000 (i.e. approx. 44 lakhs worth of Indian rupees) seems impossible, right? But don't worry, as you can buy it in fraction, which means that you can buy a fraction of bitcoin instead of buying one bitcoin. The minimum amount that you need for investing in a cryptocurrency is INR 100. It's advisable to trade in those cryptocurrencies, which have a large market capitalisation. Investing in cryptocurrencies also depends on your risk appetite, and given how volatile this market is, ask yourself how much risk you can bear.
How to start trading in Cryptocurrency in India?
Trading in cryptocurrency using these platforms is quite easy and straightforward. You'll have to open an account with any one of these platforms. After signing up, you'll have to provide some personal details and submit a few documents for KYC verification.
Generally, the documents that are asked for are;
PAN Card
Aadhar Card/ Voter ID / Passport.
After submitting the documents listed above, you'll be asked to verify your bank account. The process is simple and automatic. You'll have entered your bank details, i.e. Name on the passbook, IFSC Code, and Bank Account number.
So yeah, that's it. This is all you need to start investing in cryptocurrency in India. Oh, and money too.
Is this Currency the future of the Indian Business Ecosystem?
Some people are in favour as well as against cryptocurrencies. Bill Gates, Elon Musk, and Richard Branson are the ones who support trading in cryptocurrency; on the other hand, we have people like Warren Buffet, Paul Krugman, and Richard Schiller, who are completely against it.
The attitude of the Indian government currently seems against cryptocurrencies. In 2018, RBI prohibited commercial banks from engaging in cryptocurrency-related transactions. However, in 2020 the Supreme Court removed the ban on the currency, which prompted many new businesses to start working on cryptocurrencies in India. Currently, many cryptocurrency exchanges exist in India. The advent of cryptocurrencies has led to the birth of the crypto ecosystem in India. And once again, the government of India announced a Cryptocurrency Bill 2021, where they talked about banning the use of cryptocurrency in India. This bill might ban trading in Cryptocurrencies in India. Thus, India is still sceptical about cryptocurrencies.
Companies are shifting their reserve currencies to Bitcoins, which indicates that these currencies are a store of long-term value. In the future, there's going to be a conflict between regulation and anonymity since several cryptocurrencies have been linked with terrorist attacks, and governments would want to regulate how cryptocurrencies work. The bill that the Indian government is planning to release might have a huge impact on the future of cryptocurrencies in India. We'll have to wait and see how the decision of the government affects the use of cryptocurrencies in the Indian ecosystem.
Also read:
1) How Small Businesses Afford Digital Marketing?
2) How to Use Google Adwords for Digital Marketing?
3) What is Digital Marketing? Scope, Opportunities & more
4) Digitalisation - The next step in the evolution of Digital India
5) OkCredit: Simple, Paperless & Secure solution for businesses
FAQs
Q. What are the types of Cryptocurrencies that are currently trading in the market?
Ans. Here is the list of popular cryptocurrencies that are being traded in the market-
Bitcoin
Litecoin
Ethereum
Ripple
Binance Coin
Chainlink
Stellar
Polkadot
Q. What does 'CRYPTO' mean?
Ans. Crypto refers to Cryptography. Cryptography is the process of converting plain text into text which can't be easily understood. Under cryptography, the data is stored and transmitted in such a way that it can be deciphered by only those for whom it is intended. In simpler words, only the sender and the receiver can understand and process that data; thus, no third party can read and process that information. Cryptography uses computational algorithms to secure communication in the presence of third parties who have intentions of stealing your data.
Q. What are the Advantages and Disadvantages of Cryptocurrency?
Ans. Advantages
1. No intermediary involved
2. No Geographical barriers  
3. As there is no mediator involved, there is little to no transaction cost
4. Peer to Peer payment system  
5. The digital nature of the currency provides ease of access.
Disadvantages
1. Highly volatile
2. Transactions are irreversible as there is no one to keep a check on such transactions.
3. As the identity of the sender and the receiver is anonymous, this currency can be used for illegal activities.
4. Cryptocurrencies are unregulated.
5. Limited supply
---