The COVID-19 impact has already affected businesses at every level. The periodic lockdowns and limited outings have taken the world by storm. The levels of trade have been affected at such levels, recovering from which seems to be a distant dream. The pandemic has affected global trade by around 3.0 percent to 2.4 percent.
However, the wake of the pandemic has certainly shown us a ray of hope with better market forecasts. Considering the level of the market that India is and the number of businesses that thrive in the country, considering the road ahead, the period between October-November is greatly considered a month of festivities.
Considering that festivities are a major push to shopping, businesses are already seeing it as a moment to recover from the crisis brought forth during the past few months. This festive season might be the opportunity to get some relief for every business wonder, big or small. Interestingly, these sales contribute to 35-40 percent of the annual sales for every company.
Are you ready to gear up for the upcoming festive seasons? If yes, then we have some tips for you to gear up for the festivities.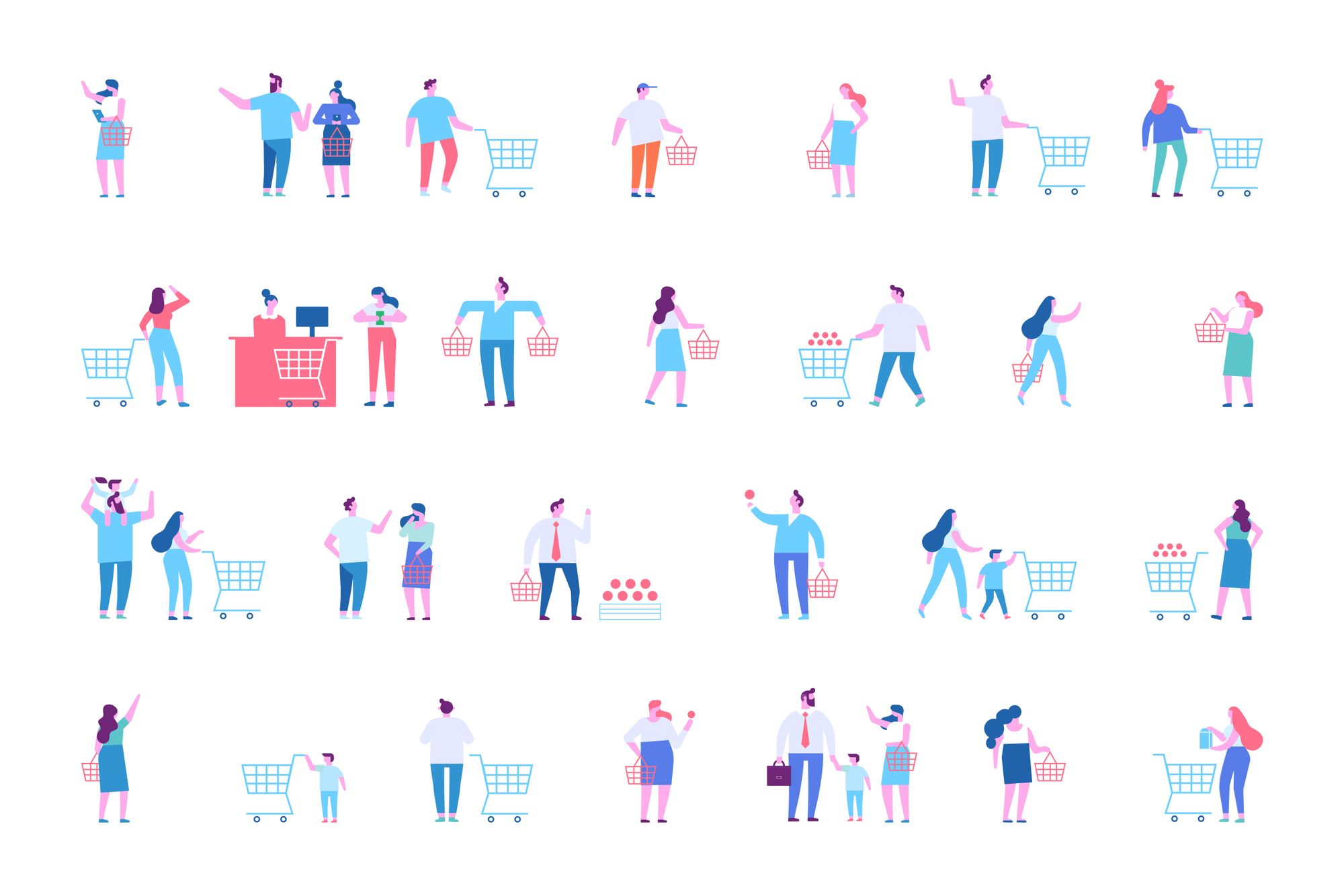 A forecast on what might attract customers during this festive season
Back to basics
Hooking customers with emotional advertising has been nothing new for the advertisement sector. Having a sentimental attachment to their favourite brands might trigger a response to customers' buying patterns post the COVID-19 phase.
The lockdown phase has been hard on people, and shoppers don't have a chance to shop with their favourite brand. This festive season might witness buyers going back to their favourite brands after a long pause.
Shop at stops with mobile applications
It is not a hidden fact that there has been a significant rise in mobile e-commerce platforms over the years. The increased growth and unprecedented pace of applications shopping might be on trend this festive season as well. The fear of covid has already struck hard on the customers, and most of the major retailers have already made their presence in online app stores.
The significant amount of smartphones and tablets will continue to be the biggest shopping drivers, especially during the festive season. Interestingly, a blog by Econsultancy suggests that around 62% of companies with a mobile-first website design will be witnessing an increase in their sales over the brands that have desktop-only websites, making the mobile-friendly websites a big deal.
Theme based shopping might be the new trend
The world has already seen a lot of downturns and negativities. This holiday season might witness some light-hearted themes that add to the brimming nature of the celebrations. Having a festive theme might be the shoppers' preference as the fixed restrictions have already made festivities boring and dull. Bringing a light theme that adds to happiness might attract customers and give them a bliss taste.
Customers would love extra discounts
It's no hidden fact that the customer responds greatly to additional discounts. This festive season, however, should add something extra to the table. The already stressful situation has people draining out of their money; it makes a hard impact on their purchasing power and decisions. People are ready to buy, but they need a push with additional discounts that they had never seen before in a product. Having huge discounts might tempt the users to give out a little more from their pockets, in the hope of saving more.
Considering the recent announcements that declared some massive and amazing discounts by giants like Amazon and Flipkart, it is more than sure that customers will need extra discounts for the right push.
Customers buying trends during this festive season
Increase in online shopping of apparel, electronics, and grocery
Shoppers across the globe have witnessed a wide number of sales during the lockdown period. The wide increase in online sales and additional discounts have given a significant shift to the markets. Businesses might have grown significantly but certainly had to reduce their profit margins to keep their inventory up and running.
However, the recent change in shoppings patterns has given a significant push to the commodity markets. Applications that were responsible for our daily grocery have been the center of attention. Considering that buyers have understood the significance of life-saving essentials like Masks, disinfectants, and sanitisers, these priceless products might continue to be on the rise this festive season. Interestingly, online medicine stores and essential commodities might also receive equal attention from shoppers.
Mobiles phones are selling like hotcakes
Since the past few months have been the toughest time for people inside their homes, mobile phones have turned out to be one of the most important life-saving gadgets. The amount of time spent at home in the month of May had given rise to smartphone-based shopping. Besides that, customers have also felt the need to upgrade for better smartphones.
Interestingly, the trend might continue to be seen in the festive season as well. The significant drop in mobile phones' charges and the improved technology that they sought to provide at a budget tag will certainly be a center of focus for customers in this festive season. Moreover, there might also be an increased sale in accessories that revolve around smartphones.
The newly found lifestyle might guide festive sales
The road to recovery post coronavirus has allowed people to spend some time with themselves and provided them with an opportunity to explore and find new hobbies. Considering that there has been a great change in the way we live and have started living, it might soon be reflected in our shopping choices.
The festive season might witness better sales of more lifestyle products focused on providing ease and accessibility to a comfortable life. Interestingly, there has been a significant shakeup in the way we spend time at home. In contrast, many people have started going after hobbies like booking, exercising, reading books, or gardening. The purchasing decisions might also see the impact of the same.
Festive season might witness a rise in traveling
It's no hidden fact that all of us are very bored with the restrictions on our stays and over traveling. However, as the period of uncertainty comes to rest, and the airport has finally been made accessible, we might experience a huge rush in the travel phase that most of us had missed greatly.
Since there would be higher discounts than ever for the visitors, the travel sector might also face a much-needed revival during this festive season. The increase in traveling will also revive almost every lifestyle sector hit hard by the COVID-19 pandemic.
Conclusion
On the road to recovery post COVID-19, we can certainly expect relief during this festive season. Considering the trends and the ways the global charts have been moving, markets could tick up more in 2021.
Plus, even the government of every country is trying hard to bring back the former glory in the commercial industry by offering safety measures and other forms of subsidies. And while the GDP of almost countries fell drastically in the first quarter of 2020, the recovery has been staggering.
Also read:
How to start a medical store? Steps to start a pharma shop
How to grow your brand? Best Tips & Tricks
Tips to Grow Sales of a Small Business
Debit-note vs Credit-note: What are the major differences?
---