Essential oil manufacturers in India are famous worldwide for their products. Essential oils are derived from organic plant matter. An essential oil manufacturer must adhere to several rules and regulations to conduct business on a global scale. A vast majority of essential oil producers are multinational corporations, engaging in a variety of Corporate Social Responsibility (CSR) activities to remain profitable and maintain a good reputation among their stakeholders.
Customers can use essential oils for various reasons:
In aroma pots or aroma diffusers
In aroma baths
To make homemade cosmetics because of their natural content and medicinal benefits
Prospects and developments for essential oil manufacturers in India
Increased demand from major end-use industries, such as food and beverage, personal care and cosmetics and aromatherapy, are expected to drive the market for essential oil makers in India. Moreover, a variety of health benefits are expected to drive demand for essential oils in pharmaceutical and medical applications.
Essential oils, unlike most conventional medicines and drugs, have no significant side effects - an important factor in their increasing popularity and market growth. Furthermore, the rising prevalence of health issues, such as cardiovascular disease, Alzheimer's disease, and bronchitis, is increasing the demand for beneficial essential oils used in aromatherapy.
International organisations such as the United Nations (UN) and the European Union (EU) have established specific rules and regulations for cultivating, harvesting, and processing flower and aromatic crops.

The United Nations Industrial Development Organisation (UNIDO) and the United Nations Food and Agriculture Organisation (FAO) are two organisations responsible for regulating and controlling post-harvest processing operations in developing countries, primarily for herbs, spices, and essential oils.
In addition, the European Union established the European Federation of Essential Oils (EFEO) to represent, protect, and promote the interests of European essential oil trade and production, as well as related products.
The industry for essential oil in India has seen a significant increase in demand for 100% plant-based oils that are free of synthetic fragrances and animal byproducts. As a result, the majority of the population is turning to organic products to improve their health.
Popular essential oils
1. Orange Oil
2. Peppermint Oil
Booming spa and wellness industry
In 2019, spa and relaxation had the highest volume share (more than 39%) - this is expected to grow significantly in the future. Consumers' evolving lifestyles all over the world have driven the segment's growth. Because of pervasive hectic lifestyles, there is a high demand for stress-relieving therapies, which drives demand for essential oil manufacturers in India.
Personal care has also emerged as a significant market segment in the global spa and relaxation industry. Mass application essential oils can be found in cosmetics, toiletries, and perfumes. They're found in a plethora of personal care products, including hair and skincare, makeup, and colour cosmetics.
Growth of essential oils in food
Food and beverage emerged as a major application segment in 2019, accounting for 38.6% of total volume, and is expected to grow at the fastest CAGR from 2020 to 2027. The growing global demand for natural, safe, and minimally processed food products has contributed significantly to the expansion of essential oil applications in food and beverage applications. The antimicrobial properties of essential oils aid in the preservation of food and beverage products for extended periods.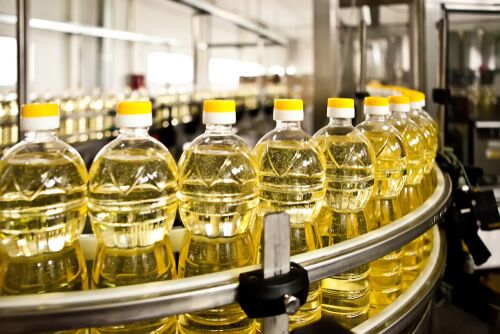 Essential oils in personal hygiene products
Another important application of essential oils is general hygiene. These oils are also used in soaps, shampoos, and baby products, as well as to clean teeth, gums, and the mouth. Rising consumer awareness of the advantages of using natural and organic products is propelling the natural ingredient segment in personal care products, benefiting the essential oil manufacturers in India. They're also in perfumes, body sprays, and air fresheners.
Demand for essential oils expected to grow
The growing popularity of essential oils has led to an increase in retail sales, particularly in convenience stores. Top players, on the contrary, have used multi-level marketing strategies to expand their business and boost sales, such as doTerra and Young Living Essential Oils.
Furthermore, in addition to their existing over-the-counter sales, the majority of importers and wholesalers have launched websites for online sales. Product distribution channels are likely to become more complex as some sellers focus solely on online sales to expand their geographic reach.
Top Essential Oil manufacturers in India
Conclusion
Because of the large number of industry participants, the market is highly fragmented for essential oil manufacturers in India. Market competition is expected to increase as key market players integrate their raw material sourcing and distribution. Two major factors influencing demand for essential oils are intense price competition and technological advancement. The market is also distinguished by varying market size and balanced production capacities, which are expected to result in lower internal and higher profit margin competition among existing players.
OkCredit is a financial accounting service that provides a variety of business-specific services that allow you to focus on your business's growth while OkCredit takes care of your financial problems.
Also Read:
1) E Rickshaw Manufacturers in India [Best Manufacturers]
2) Adhesive Manufacturers In India [Best Manufacturers]
3) Cement Manufacturers In India [Top Companies]
4) Artificial Jewellery Manufacturers In India [Top Manufacturers]
5) Pump Manufacturers In India [Best Manufacturers]
Stay updated with new business ideas & business tips with OkCredit blogs in English, Hindi, Malayalam, Marathi & more!
Download OkCredit now & get rid of your bookkeeping hassles.
OkCredit is 100% Made in India.
FAQs
Q. Which countries lead the production of essential oils in the world?
Ans: China and India, followed by Indonesia, Sri Lanka, and Vietnam, are the world's leading producers of essential oils.
Q. Which essential oil fetches the highest demand globally?
Ans: Orange essential oils are the most popular; peppermint, eucalyptus, lemon, clove, and frankincense essential oils follow, in terms of volume.
Q. Which essential oil is in high demand in India?
Ans: Eucalyptus oil has the highest demand in India.
Q. Which country is famous for its essential oils?
Ans: France has historically been a hub of essential oil manufacturing.
Q. How many types of essential oils are currently recognised?
Ans: Essential oils come in over 90 varieties, each having its distinct aroma and potential health benefits.
---