Small businesses are an integral part of every country's economy. In India, the economy is heavily dependent on small business owners. But, what comes under the term "small business"? All the businesses not exceeding an investment amount of Rs 10 Lakhs come under small business. So, the Kirana store in front of your house, or your freelancer friend, all come under small businesses.
The 1990s was a game-changer for Indian businesses. Liberalisation, privatisation, and globalisation opened limitless opportunities to grow and connect with the world. India's economy was booming as industries and conglomerates could accept investments from outside and acquire enterprises.
Small businesses impact India's economy majorly now. They contribute about 30% to India's Gross Domestic Product (GDP). They play a prominent role in the supply chain, contributing about 40% to overall exports. Now that we know how small businesses play a significant role," let's dive into the growth of small businesses in India over the years.
How do small businesses grow?
The small business market is very unorganised because of no entry barrier. Some people start a small business to earn passive income and others to earn a living. Small businesses grow because they connect very well with the people and understand their needs, providing products and services at affordable prices. In today's time, it's easy to grow a small business through social media apps like Instagram and Facebook. A proper marketing strategy is an important factor in how small businesses grow and can go a long way in generating steady profits.
Small businesses in India are rapidly getting digital to survive the competition and increase their reach. We will discuss digitalisation's impact on small businesses in India later in this blog.
Small businesses' journey of employment
The employment issues are evident in India, especially in times of the pandemic. But small-scale industries and small businesses have always been creating employment opportunities in India. After the agriculture industry, the small-scale industries are the second largest employment generator in India. According to the International Journal of Scientific & Engineering Research (IJSER), from 1993 to 1998, the employment generation grew by 81% from small-scale industries. By the financial year 2020, over 110 million people were working with micro, small, and medium enterprises (MSME). Big e-commerce platforms like Amazon, Snapdeal, and Flipkart increased employment in the MSMEs sector. The ease of doing business with Amazon helped create 1 million direct and indirect jobs in Micro, Small, and Medium Enterprises (MSME) in India since 2013.
According to a KPMG study, the MSMEs which are actively online and sell on e-commerce hire employees five times the number of employees hired by the offline MSMEs.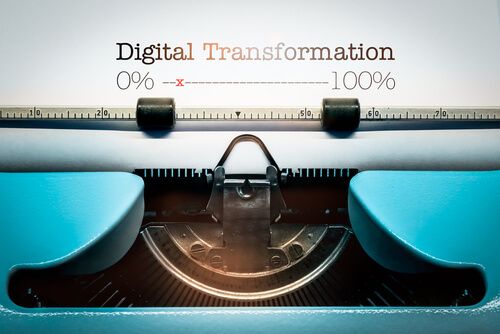 Road to Digitalisation
Before the internet, the Micro, Small, and Medium Enterprises (MSMEs) were struggling with marketing, competition, and fundings. With no internet access and lack of networking, they had limited reach and lack of capital. Starting a small business was difficult compared to the current scenario. Imagine investing lakhs of money to buy a space for the store and incur extra expenses to buy the furniture, materials, etc. And also, there are a limited number of people you target because you cannot move to other places frequently. But now, thanks to the internet, the scenario is completely different.
Social media and digitalisation helped MSMEs overcome obstacles and reduced their struggle to sail in the sea of competition.
In the year 2016, Reliance Jio introduced cheap internet plans nationwide. It made internet access to rural areas and helped small businesses increase their reach. As people started getting access to free internet, it was a great opportunity for small businesses to grow on a large scale. According to a study by Snapdeal, "Impact of e-commerce on SMEs in India," stated that an enterprise could improve its revenue by 51% through e-commerce. The study also showed that 46% of SMEs have grown by adapting online sales channels. Amazon reported, cumulatively exports by 70,000 MSMEs through Amazon global selling is over $3 Billion.
Digitalisation helps MSMEs cross the boundaries and serve foreign countries. MSMEs that accept orders on e-commerce or with the help of their online store have a 20% higher customer base than an offline store. Online commerce and social media opened endless opportunities for MSMEs. With the increase in reach and jobs, the revenue and profit have also grown. Online Small Businesses are 2.1 times more likely to earn faster than offline, according to the KPMG report.
Journey During Pandemic
The Covid-19 pandemic impacted small businesses heavily. Many of them have temporarily shut down, and some went out of business because of the nationwide lockdown in 2020. People who just started their small business before the pandemic incurred a heavy loss. People also understood the importance of passive income through small businesses.

In these tough times, some small businesses survived by resorting to social media platforms and e-commerce. As many of them shut down, new small businesses emerged with the help of e-commerce services and came online. An e-commerce platform for online stores, Shopify witnessed a 120% increase in new small businesses joining in the first six months of 2020 compared to 2019. A number of people were laid off and became unemployed because of the pandemic. Therefore, starting an online store was an opportunity to make money.
Another online store set up and payment gateway e-commerce platform, Instamojo, helped more than two lakhs of small businesses digitalise post-pandemic. The data also showed that more than 70% of the small businesses did not have any online presence before onboarding with Instamojo. It proves the need for 360 online presence during the Covid-19 Pandemic. People are getting online to increase their reach to sell their services and products.
Managing money online has been a trouble for small businesses. OkCredit Udhar Bahi Khata is a bookkeeping app that helps small businesses maintain a ledger for their expenses and earnings. OkCredit witnessed a 7% increase in customers in 2020 and an overall increase of 15% in transacting customers since March 2020. The fruits, vegetables, and dairy industries increased by 5% each in transactions. Many small businesses which went out of business during the pandemic got on track with the help of digital payment and bookkeeping. OkCredit witnessed 33% growth from tier 3 cities, 30% from tier 2 cities, and 28% from tier 1 cities in 2020.
Medical stores and Kirana store users also grew by 21% and 15%, respectively, in September 2020.
Foreign companies like Facebook and Google are optimistic about India's small business digitalisation. Therefore, they are taking chances by investing. In 2020, Jio and Facebook joining hands will help small businesses with the Jiomart project. With the help of social media, small businesses are going one step further and creating their online store on Instagram and Facebook. Thus, we might see a transition from e-commerce to socio commerce in the future.
Conclusion
Small businesses are vital for the vast number of people in the country as their livelihood is dependent on it. However, many owners are still not aware of the leverage of using social media and online presence. But the pandemic has fast-forwarded the process of making people aware of the impact the internet can make on the growth of small businesses. Digital payment apps and other online software have witnessed tremendous growth in the pandemic. Because of digitalisation, Small Medium Businesses(SMB) are switching to social media and fintech apps for solving fund and marketing problems. Currently, small businesses contribute 40% to India's Gross Domestic Product, and in the future, the share might grow.
Also read:
1) Best Tips for Customer Retention for a Small Business
2) Tips to Understand Your Market while Starting a Small Business
3) Tips for Businesses to Overcome the Covid Blues - Revival Tips for Businesses
4) What are the keys to success when operating a small scale business?
5) OkCredit: All you need to know about OkCredit & how it works.
Stay updated with new business ideas & business tips with OkCredit blogs in English, Hindi, Malayalam, Marathi & more!
Download OkCredit now & get rid of your bookkeeping hassles.
OkCredit is 100% Made in India.
FAQs
Q. How social media apps fuel the growth of small businesses?
Ans. Instagram and Facebook have business-friendly features. Small businesses can run ads and promote their posts. They can also sell their products directly from the account by creating a business account on Instagram.
Q. How do you build trust with the customers online?
Ans. You can build trust with the customer by engaging in the comment section and replying to their messages. Social media allows you to create your community with followers.
Q. Which are the fastest-growing small businesses in India?
Ans. Currently, the fastest-growing and profitable small businesses are digital marketing, content writing, consulting, accounting services, consulting, and dropshipping.
Q. How OkCredit is helpful for small businesses?
Ans. OkCredit's Digital Udhar Bahi Khata keeps track of receivables and payables of small businesses. It also makes collection simple and faster.
---