India's growing economy and development mainly depend on the growth of its medium-small enterprises. Small scale industries (SSIs) built the foundation of India's development. Therefore, our Ministry of Micro, Small and Medium Enterprises – MSME – provides a range of benefits for businesses that register with it. Tax benefits, credit facilities, business setup are a few of the many benefits for SMEs (Small and Medium-sized Enterprises) if they complete their MSME registration.
The Udyam portal, which is the government website for MSME registration, enables business owners to acquire tenders, get contracts, and consequently more business. This portal is integrated with the government e-marketplace and other state marketplaces.
MSMEs are classified based on their investment in equipment, machinery, etc, based on which they get benefits from the MSME registration.
Now we look at how to register an MSME, how to check MSME registration by name and other details about the registration process.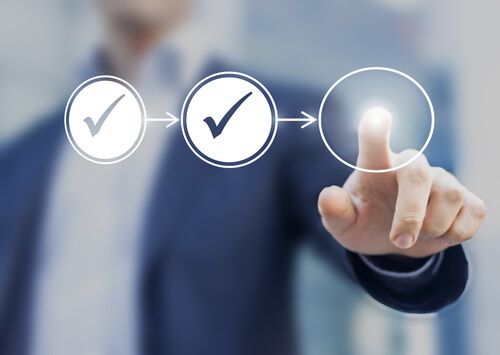 MSME Registration Process
MSME registration is now streamlined online. Before registration, here is the list of documents required for MSME registration:
Applicant's Aadhaar card
Applicant's name, gender, PAN number, email, and mobile number
Location of the organisation
Business start date and number of employees
Bank account number and IFSC code
NIC 2 digit code
Plant or machinery investment details
MoA and AoA
Sales bill and purchase bill copies
Business activity of the enterprise
Follow these steps to complete MSME registration:
Visit the MSME portal to begin the process.
Fill the application form with the required details. Here, you will need your company name, registration number, GST number, and so on.
Personal details such as Aadhaar number, PAN number, bank details, along recent photos, are mandatory.
After these steps, an MSME executive will review the details and contact you in case of any discrepancies.
Once all these steps are cleared, the MSME certificate will be provided to the applicant virtually. If done on the portal directly, it is free of cost. - But other portals can do this on behalf of the applicant at a minimal fee.

How to Check MSME Registration by Name
Currently, the UAM (Udyog Aadhaar Memorandum) portal has the option to check the MSME registration status.
It needs the Udyam registration number to verify the MSME registration status. The Udyam registration number can also be recovered using your Aadhaar number used for registering the MSME business on the portal. The mobile number connected to your Aadhaar card will be required to get the OTP. This can then be used to recover the Udyam registration number.
Alternatively, there is also an MSME databank available here. This is a comprehensive database of all the MSMEs registered in India. One can also verify their details on this website via the following page.
In both options, the registration number from the Udyam portal or the Aadhar Number for the business applications is required. The business name is not a unique identifier during the MSME registration process as it can vary or can also have similarities with other business names. So, once the registration process is complete, it is important to keep the registration number handy and check the MSME registration using this identifier.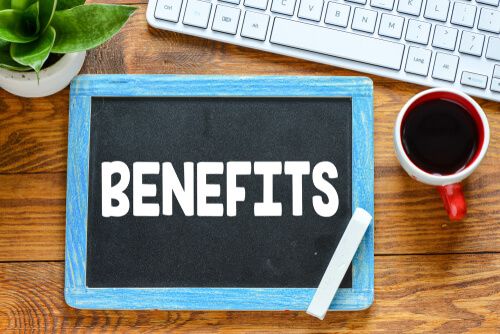 MSME Benefits and Schemes
MSME has some great benefits for a first-time or even an experienced SME owner. Listed below are some useful schemes and benefits for business owners, which can accelerate the business and enable more possibilities for them:
The Indian government has re-enabled the MSME bill in 2018, which allows business owners to have an ideal scenario to continue operations. They will be exempted from repeated machinery checks and investments checks. This can make the operations non-discriminatory and objective.
Small and medium business owners get collateral-free credit, which guarantees funds to both old and new business enterprises.
Innovation in small and medium business owners gets major impetus as the ministry provides a 50% subsidy on patent registration fees.
Businesses registered with MSME get protection for their payments. As mandated by the Supreme Court, payments to these businesses should be made within 15 days of placing the order.
MSME-registered businesses also get concessions on electricity bills, reducing their overhead costs. This way, they can channelize their funds into innovation and amp up their quality score.
MSME-registered business owners get reimbursed for their ISO certification. This is encouraging for business owners to opt actively for an ISO certification.
Schemes from the central government for developmental work are also available for the MSME to pursue.
MSME registrations also provide upgrades of technology used in the Industry.
Conclusion
We hope our guide on how to check MSME registration by name turned out to be helpful for you. According to recent surveys, MSMEs contribute to almost 30% of the country's GDP and employ close to 11 crores of the population in their sector. This is empowering for a developing nation. The upcoming generation can build a sustainable future, in case the policies and benefits provided by the MSME ministry are promising. The MSME plans to increase the contribution to 50% of India's GDP by 2025 and move India towards becoming a $5 trillion economy.
The rapidly growing MSME sector is reassuring for future entrepreneurs to build and innovate, and encourage their spirit to keep going. With the newly renewed MSME act, the future looks promising for current and future entrepreneurs to start their businesses and take risks to create a robust economy for India.
Stay updated with new business ideas & business tips with OkCredit blogs in English, Hindi, Malayalam, Marathi & more!
Download OkCredit now & get rid of your bookkeeping hassles.
OkCredit is 100% Made in India.
FAQs
Q. What is the eligibility for MSME registration?
Ans. Applicant's PAN and Aadhaar card – MSME registration is a completely online process and does not require any documents apart from the PAN and Aadhaar card of the applicant. The Udyam registration portal is integrated with the GSTIN and tax portals. After the MSME application form is filled and submitted, the verification will be done via Udyam.
Q. What is UAM registration?
Ans. UAM is a self-processed, online registration of MSMEs. It is free of cost and a simplified version compared to the paperwork required for MSME registration some years back. It is a registration form for MSMEs to verify their existence and can be done via the UAM portal.
Q. What is the buyer's liability in the MSME act?
Ans. As part of the payment protection for MSMEs by the Indian government, if buyers fail to pay the MSMEs in exchange for a product or service, they have a liability to pay the compound interest if the time exceeds the 45 days period. Buyers are provided a buffer period to make payments to MSMEs. But after this period, there are heavy interest rates that buyers need to pay to protect the MSMEs from loss of payments.
Q. What is the fee for the MSME registration process?
Ans. The MSME registration is now an online process done by the applicant itself. It is free of cost and gets done within two to three business days. If all steps are followed correctly, the applicant can receive an MSME certificate within three days.
Q. Is it mandatory to register with MSME?
Ans. MSME registration is not mandatory. However, registration comes with many benefits. This can be empowering for new business applicants to take risks and venture into innovation with good funding benefits from this act.
Q. Is it possible to have more than one MSME registration?
Ans. The Udyam registration certificate is for a single entity business irrespective of multiple branches or plants. However, during registration, information about multiple branches must be provided on the portal.
---