Most people who want to get into the business world to make a career, a side hustle, or pursue a hobby wonder, how to start a small business at home? A balloon decoration business is a good start-up idea in India. It has tremendously grown over the past decade. It is also considered as one of the profitable businesses to start. The key to the success of a balloon business is proper planning. Planning is essential while starting any business. You should plan and analyse every step and challenge before starting this business. If you have a proper system, creativity, and passion, the chances are that it would grow and earn large profits for you.
A profitable balloon business depends on factors like location, consistency, work ethic, individual skills, professionalism, creativity, and passion for your business. It all depends on your hard work and how much planning you do. You should know the balloon supplies, equipment, balloon decoration techniques, and other related knowledge of your business. In this article, we will cover how to start a small business of balloon decoration at home.
How to start a business of balloon decoration?
The step-by-step guide of starting your balloon business is as follows:
Step 1 – Plan your Business
The first step of starting a balloon business is planning. It is one of the most essential steps of starting a business. A proper plan can help you forecast the next steps of business, like business cost, expenses, revenue plans, new projects, balloon supplies, clients, etc. A detailed and systematic plan will help you achieve your set target goals for the business. Thus, it is important to plan every move of your balloon business.
Step 2 – Identify your Targeted Clients
The next step is to identify your target clients and audience. Targeting the right customers gives you an edge over other companies and increases your business profits. Targeted customers mean targeting the people who will be interested in your business. It will also help you to determine the clients' requirements and what they are expecting. If you know what they expect, you will be able to deliver the best results.
Step 3 – Form a Legal Entity
A legal entity plays an important role. It protects the owner of the business from being sued or facing bad circumstances. An owner will not be liable for any legal activity taking place in the company. A legal entity will separate all the legal rights of a business and a business owner. The company will be treated as a separate artificial human. It is essential for the determination of the identity of the business and owner.
Step 4 – Location
Location plays a major role in the balloon decoration business. It is an online business idea that you can start using social media or by creating a website. Choosing the right location for business is essential for your business. Initially, you can also start your business from home. You don't need a lavish space as it might cost you loads. Having a big enough space to fit your team and balloon supplies will be enough to start the balloon business.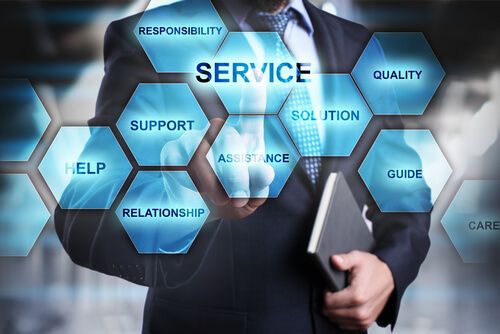 Step 5 – Determine the Services for Customer
The next step in starting a balloon business is to determine what services you will provide to your customers. There are several balloon decoration services like decorating a party, theme party or planning a big event or wedding. You can provide all the services to your customers and later add more to target various clients.
Step 6 – Build a Team
Starting a balloon business is not a one-man job. You might need a team to help you make a plan, execute the plan, help with your finances, decorations, inventory, and other business elements. Your team might include accounting people, operations team, sales team, marketing team, etc. Initially, you can hire people on a part-time basis or freelance basis as it would cost less.
Step 7 – Set up a Website
The next step is to set up a website for your business. A website plays an essential role in your business. The majority of people book companies, reservations and purchase stuff online. So, having a website is an advantage for your business. You can create your own website using WordPress or hire a company that will create your website. You can upload your decoration themes, events, wedding pictures, backgrounds, ideas on the website for people to see. It will increase your sales manifold. Social media presence can help you reach a larger audience.  
Step 8 – Advertisement
Advertisement is a crucial step for every business. It plays an important role in the growth of your business. There are several ways to promote your business, through social media, offline marketing, and hiring professional marketing companies. Social media platforms are the most cost-effective and time-saving marketing strategy for business promotion. You can create online pages on Instagram, Facebook and link your products to your website. It will help you double your sales. You can also hire professional marketing companies to promote your business online and offline as per your needs.
Step 9 – Know your Competitors
The last step in starting a balloon business is to know your competitors. It is essential to analyse their business moves and what they do to make their business successful. It also helps you streamline your business process and what things to avoid in a balloon business. If you analyse your customers, it will help you understand the business better. You can make changes in your business plans and strategies accordingly.
Starting a balloon business is both creative and profitable. Many people feel reluctant at first, but it can be a successful business if you do it right. To start a balloon business, you need to have a proper understanding of the market, business plans, inventory, costs, revenue, and other related components. You can study the above-mentioned starter guide to start a balloon business.
Also read:
1) How to start an electronics store?
2) How to start a Jewellery store? Jewellery franchise in India
3) Which city has the best electronics market in India?
4) How does the Mobile Phone industry work?
5) OkCredit: Simple, Paperless & Secure solution for businesses
FAQs
Q. Is a balloon decoration business profitable?
Ans. The balloon decoration business is highly profitable. You need to have a systematic plan and a proper understanding of the market. If you know your business inside out, it will earn you huge profits. The balloon business has immensely grown in the past few years and is considered the trendiest business idea. So, if you have a knack for creativity, you should consider starting a balloon decoration business.
Q. How much money do I need to start a balloon decoration business?
Ans. The cost of starting a balloon business ranges between INR 10,000 to INR 20,000. It is a small investment business but might take some time to establish. Initially, you might not be able to afford extra expenses, so you can start by working from home and then rent a place. As your balloon business grows, so will the investments.  
Q. How can I market the balloon decoration business?
Ans. Marketing your business is an essential part. It will increase your customers and your profits. There are several ways to promote your business, online and offline marketing techniques, etc. The first way to advertise your business is through social media platforms, like Facebook ads, Instagram pages, Twitter, Google ads, etc. Another way is to use offline marketing tactics like pamphlets, flyers, and banners. It will help you reach out to a greater audience and customers. Other than that, you can also hire SEO marketing companies.
---