Social Media Business: 101 Guide
Are You Starting a Social Media Venture? Then you are in the right place.
Social Media Business had never seen such a boom in its lifetime. In 2006 when Facebook entered the borders of India, the scenario was quite different. It was considered just an app or a social media platform to keep in touch with friends and family. But slowly, the picture changed. The change was for good - instead, best. From 2006 till 2019, this market was steadily booming. More people started using social media platforms for not only personal purposes but also for business needs. Before we dive deeper into the subject, let's first understand this: what is Social Media, and how can it turn into a business.
The Current Scenario
The situation that has been unexpectedly and unfortunately gifted to us by this evil pandemic also has a brighter side to it. Yes. As every coin has two sides, so does this situation. The epidemic has swallowed many lives and also brought routine life to a stagnancy. But with this, it also has a brighter side to it - the hyper boom in the digital world. Turning this scenario into a profitable opportunity, while also making money out of it, is what this article will enlighten you with.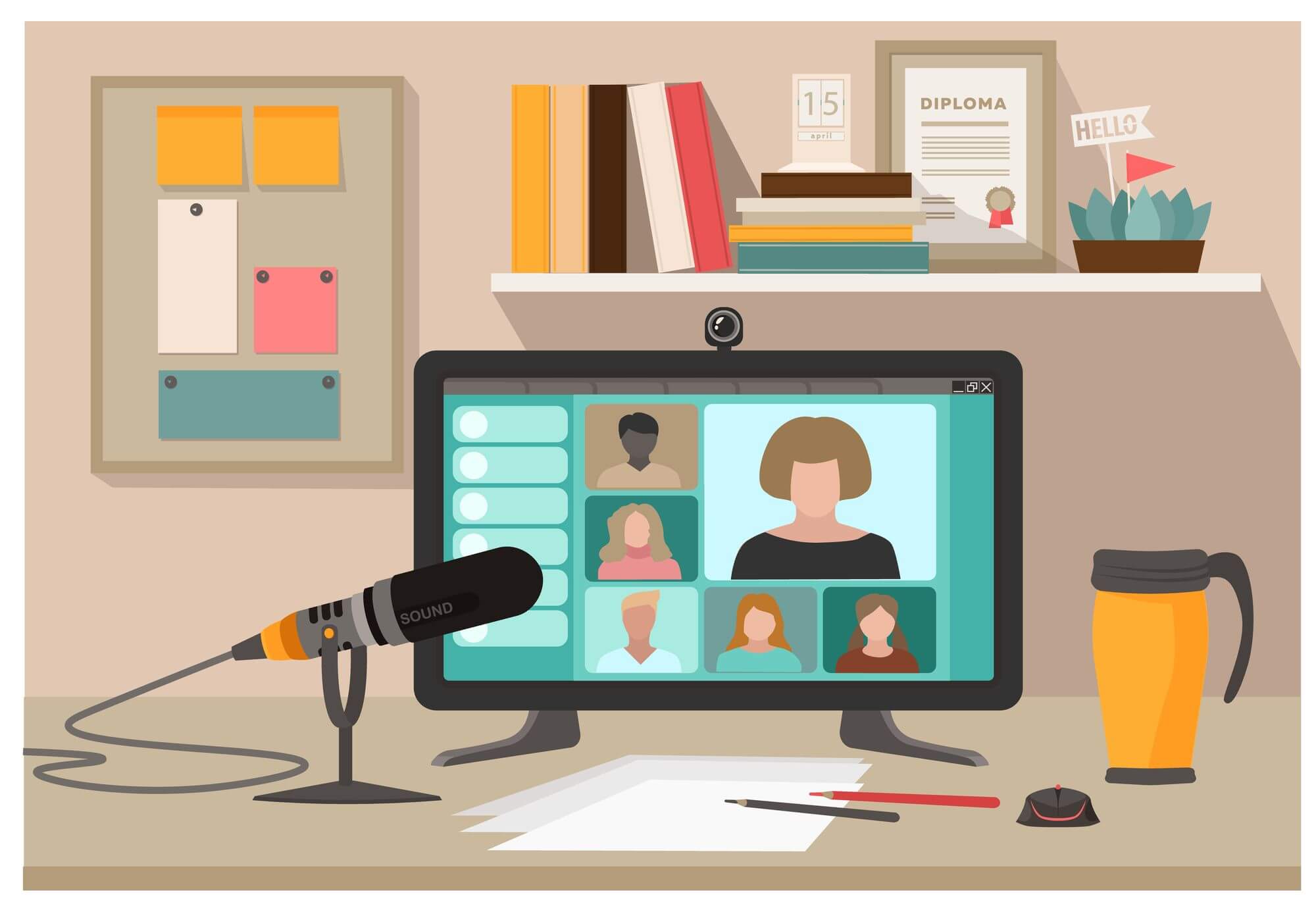 Basics of Social Media
Social media is a web-based type of communication. The social media platforms allow its users to conversate, exchange information, and create digital content. Social Media has many forms and categories; for example - articles, blogs, micro-blogs, wikis, social networking websites, photo-sharing platforms, instant messaging apps, video-sharing apps, podcasts, widgets, virtual worlds, and a lot more.
Benefits of Using Social Media
There are billions of people around the globe that use social media to share data or make connections with other people. Social media allows one to interact with family and friends on a personal level - learn new things, develop new passions, and get entertained. But how can one take advantage of social media and its features for business purposes, or even generate a business setup that delivers social media marketing? Let's see.
What Will You Need?
The setup for starting a social media business will cost you absolutely nothing. Yes, you read it right. You will not need a heavy investment nor a posh office to venture into this business. The essential things you'll need are:
A good working laptop/desktop
A headset; printer if possible
Hi-speed internet connection
A peaceful corner or room in your house
For venturing into this business, you need to have specific necessary skills present, but also can be learned through other mediums.
Useful vocabulary and grammar skills
Basic Designing techniques
Average knowledge about how social media works
Out of these three, even if you have one and lack the other two, you need not worry. Any trait can be learned with the help of online learning modules and training. Let's understand each skill in detail.
Good Language Skills
One can have good language skills from school learning or earn through training. So if you are an English school pass out, language proficiency is expected to be fair. Otherwise, one can opt for online courses available on numerous online education sites, which can take between 2 weeks to 3 months to learn the language and its basics professionally. After you have completed the course, you will be a certified language expert and can write wherever appropriately needed.
One needs this skill to write fancy and creative content for social media marketing. If you are not good at writing and do not want to take up the course either, you can hire an intern with good content writing skills. When you work in a dynamic field like this one, the language that is communicated through your brand makes a huge difference.
Ways to Design
If you are well versed in designing tools and can play along with colour palettes and scales, you are in a win-win situation. But if that's not the case, then we suggest hiring an intern or professional for designing all your content. Though doing a course is also an option, sometimes it takes a lot of time and money to get certified as a designer. Hiring a person will solve this issue. Every year thousands of designers graduate and look out for jobs; so you can hire a fresher to limit your expenditure and experiment with new talent. On the other hand, you can hire an expert and shell out more money - the choice depends on your budget.
Social Media Fundas
While working on this crucial part of your venture, always keep in mind that there is no one-size-fits-all notion in the social media business. Every client, big and small, has their own needs and requirements, and that dynamic always changes your strategy.
To gain perfect knowledge about this business, you need to master the different social media platforms and key features that come in handy. Social Media marketing is spread into some important types of branding.
Take a look at the following list:
Facebook
Instagram
LinkedIn
Twitter
Email Marketing
WhatsApp Marketing
SMS Marketing
All of these platforms and types fall under the umbrella of Social Media Marketing. Embracing one or all in different strategies plays a dynamic role in client servicing.
Developing Strategies
The social media business owners must first make their clients understand how social media works and how it can add monetary value to every business. Transparency and punctuality are the vital ingredients that can make your business a hot selling cake. Make the clients understand that, in social media, sales aren't that important, but engagement and building loyalty and trust are. If these are in place, sales will follow automatically.
1. Your Followers
A profile of a million followers won't work - you need to influence the social world. A large number of followers are nothing if nobody pays attention to what you post. Your followers should like, comment, and engage in your posts. This will create a good reputation for your firm in the long run.
2. Your Services
You can create packages that are tailor-made according to the clients' needs. You can give a startup service to kick start a brand, open their social media handles, spread the word, and return the authority to them. You can also craft a full-service package and keep managing their brand online with yearly contracts.
3. Work on a Pricing Plan
Initially starting with average pricing works the best. Here you can draw different strategies like no discounts or no freebies or vice-a-versa. But whatever approach you plan, it should be foolproof and designed after thorough brainstorming. Asking for recommendations and testimonials works well in this sector to attract new clients.
4. The Business Name
As the digital world is dynamic and keeps fluctuating with overnight changes and happenings all around, your business name also should be catchy and unique. Do not go for traditional names, as the field you intend to work for is contemporary, and so the brand name also should be trendy and modern. Also, immediately getting it registered is a mandate to work professionally and according to the law.
5. The Marketing Plan
Last but not least, a perfect marketing plan can scale up your business to newer heights. Networking with clients by serving them with prompt and dynamic ideas is what works well in this sector.
Final Takeaway
Understanding all the aspects highlighted above can make your business shine and sparkle in the digital world. Every person has a set budget and works accordingly. If you have a higher budget to work on, spend it wisely, and grow your business steadily. If you are low on money, choose the self-help option and do it all yourself to earn good profits. Once it is set, you can start hiring people to get the work done. You just need to give yourself time, trust the process, and follow the norms. That's all.
Also read:
1) Social Media Ideas For Business.
2) What is the Risk of Not Using Social Media for Business?
3) 11 Easy Ways for Small Businesses to promote their Business on Social Media
4) How to Learn Social Media Marketing? A Complete Guide.
FAQs
Q. What type of social media is Instagram?
Ans. Instagram is a free online photo and video sharing app. They are mostly used for personal entertainment. But in recent years has gained popularity in business marketing too.
Q. Is TikTok a part of social media?
Ans. TikTok is a social media platform mainly catering to young users. It was one of the most downloaded apps in 2019.
Q. Which social media is best for marketing?
Ans. Some of the most popular social media platforms for marketing are as follows: Facebook, Twitter, Instagram, LinkedIn, Snapchat, etc.
Q. How do I start a social media marketing business?
Ans. By picking up a niche and developing it strategically, one can start a social media business.
Q. How do I start a startup media?
Ans. Key points that answer the question are as follows:
1. Recognise your audience.
2. Understand the business value.
3. Offer a membership model.
4. Use affiliate marketing.
---