Is Facebook Still Relevant For Business 2020?
Living in the 21st century, social media is the best way to bring in the existence of a product in the market.
We are living in an era where social media can create a huge impact in the lives of people.
Currently, it is the best method to market a product.
For business to business marketing, different types of social media apps are used by marketers to gain popularity and win the interest of the people.
Apps such as Instagram, LinkedIn, Snapchat, Tik Tok, and Facebook are not only popular for telling us about the social lives of the people but also for business to business marketing.
Facebook is home to more than 1.6 million active users.
Facebook is very useful for business to business marketing, as it has many followers and business people to refer to for generating business leads.
Facebook is the most efficient way to increase the online market and customer base.
With the help of a large customer base, reasonable cost, and easy to use advertisement platform, suppliers can connect with the customers who are interested in purchasing the products and services and make huge profits.
Even if the business is not looking for lead generation in a market from a business page, not having a page on Facebook would mean not being on the largest social media platform on the entire planet.
All the top brands like Nike and Puma use Facebook to market their products.
In the digitalised world, people first check a company's social profile before they do business.
Facebook is one of the most common platforms that people tend to look up.
How much effort is put in tends to decide the success of the business.
The business page has to be customised with proper branding, engaging content, and organic posts.
Using Facebook to market is an effective way to reach the target audience of people who would not have used Google to search about the business.
Also, people who follow the page may like what they see and to share the post on their feed for their other friends to see.
Thus, Facebook is a platform which is very useful for business to business marketing, as the content reaches a wider audience.
What is Business to Business Marketing?
Business to business marketing is the marketing of products and services to other organisations and businesses.
It is very different from business to consumer marketing.
Business to business marketing is more informative and straight forward than the business to consumer marketing, as it helps in making buying decisions.
It is very important to have a proper marketing strategy which requires thoughtful planning, management, and execution.
There are various types of business to business marketing such as blogs, search, social media, white papers, eBooks, email, and videos.
Effective Tips When Using Facebook for Business to Business Marketing Strategy
Creating Brand Awareness with the Facebook business pages
Creating a Facebook business page is an important step towards creating brand awareness and informing the consumers about your product's nature, benefits, and offers.
But it is very important for the page to get an organic reach.
A certain algorithm is followed by Facebook, which priorities posts that have meaningful interaction and which light a spark.
The content has to be engaging and must include videos and GIFs. Public events can be created, as it increases the reach, as they are searchable, and Facebook tends to recommend these events to people in that particular geographic location.
Engagement can be increased by tagging the co-hosts and inviting popular guests.
Polls and surveys can be conducted to increase audience engagement.
This would help in improving the reach as the activity of the original audience would be visible to their Facebook circles.
Looking for potential leads on Facebook groups and communities
Facebook groups and communities play an important role in the demand generation of business to the business model.
The audience is always looking for engaging content, which is valuable for them.
These groups have a segmented and interested audience.
Promotion about events, webinars, and demonstrations about the product can be done in these groups.
Posts can be scheduled so that the page is always active and has interesting content for the audience to snack on.
A group can be created on Facebook with the name and description, which are like the keywords of the industry of the products being offered.
These groups can be used to collect the email addresses of people to promote the upcoming campaigns.
Long term professional relationships can be made with the help of this community.
Getting new users using Facebook advertisements
Facebook advertising helps in powerful targeting opportunities.
It can be used to create campaigns that help in creating brand awareness, boost traffic, and drive conversions.
Even though LinkedIn offers title wise targeting opportunities, Facebook has a better optimisation algorithm.
With the help of Facebook advertisements, the audience can be targeted based on the demographics, job titles, behaviours, and preferences.
Local businesses can be promoted through targeting.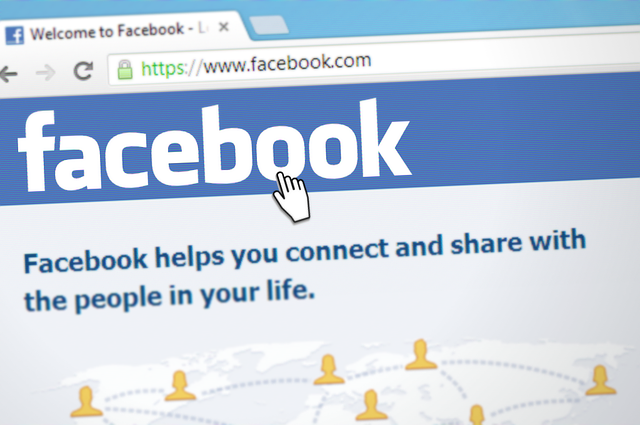 Engagement with the help of Facebook Messenger
Facebook Messenger helps in making conversations with the client whether they are working at their office or commuting from home to work or vice versa.
It is available in the app and can also be accessed through the browser.
The chat history is linked to the Facebook account and is accessible.
With the help of bots, automated chat sequences can be made, which can be an effective channel for pushing advertisements.
Professional relations can be converted into personal ones by directly talking to the customer and taking feedback from them on a one to one basis.
Business to business marketing is not a new concept on Facebook, yet its usage is increasing each day.
It is the best platform because of the number of users, its engagement level, and the way of targeting customers.
As every coin has two sides, similarly, we cannot be completely dependent upon Facebook for business to business marketing.
According to some people, Facebook is a bit unprofessional, and thus, using it for marketing can harm the image of the brand and its credibility.
Facebook is not a reliable and sustainable source for business to business marketing.
It has become difficult for brands to find their unique voice on Facebook.
People only tend to engage in video and visual content on Facebook.
It becomes pretty expensive to create this type of content, and thus, it cannot be awarded by small businesses to big brands.
To get recognition on Facebook, these brands have to invest in advertisement campaigns.
Small businesses don't have enough budget to pay for the advertisement and hire a professional agency to customise it.
Sometimes business to business marketing becomes ineffective on Facebook because the person browsing through Facebook might not be in a mood for it.
LinkedIn is also one of the most successful platforms for professionals for business to business marketing.
While Facebook is used for sharing pictures of your family vacation and connecting with your old friends, LinkedIn is used for making professional connections, which will be helpful in the future.
Both websites have their pros and cons.
Facebook gives access to more prospects and provides an amazing place to create brand awareness and engagement.
LinkedIn helps in creating tangible leads and beats Facebook in this area.
Concluding, social media advertisements help us reach people in a way we have never done in the past.
Choosing the channel which suits the product or service is an important part of the strategy.
Also Read:
What is Facebook Marketing? Here's all you need to know
Most Popular Social Media Platforms in 2020.
11 Easy Ways for Small Businesses to promote their Business on Social Media
Frequently Asked Questions
Q. How can a post be scheduled to be posted in future?
Ans: It can be scheduled to appear in future by adding a date and time in future for it to be posted. Posts can be scheduled up to six months in advance, having a time interval of ten minutes each.
Q. Can two Facebook business pages be merged together?
Ans: Yes, two Facebook business pages can be merged together if they have the same name. The page with the least number of fan count will be merged into the one having a higher number of fan count.
Q. What is a sponsored story?
Ans: The sponsored story is the one which helps in making the interaction between the users and the page. Apps and events help to make these stories more visible to friends and family.
Q. Why does the advertisement get reach only sometimes?
Ans: The target group must be big enough so that the reach can increase. Sometimes the users might have reached their limits. Thus, their reach does not change over time.
Q. How to make eye-catching and creative content and posts?
Ans: Bids can be used within the recommended bid range to gain popularity. Simple, eye-catching images can also lead to creating eye-catching content.
---