What Are The Uses Of Social Media In Marketing?
Social media has grown tremendously over the last few years, and is being used mostly by businesses to bring their brands, products, and services to their customers.
Today, social media has helped many companies in varied ways, and marketers can promote their brands by using the platform for less than six hours a week.
And this is just one of the most phenomenal benefits of using social media marketing besides its cost-effectiveness.
More companies see social media marketing as one of the more commercially viable techniques to get their customers to know about their brands, products, or services.
However, while over 90% of brand promotion happens through social media, most marketers aren't using the tool to its fullest potential.
It may even be due to the lack of awareness of the potential that social media marketing has when bringing forth your brands or services to your consumers.
So, here are eight other benefits of the social media marketing that many companies tend to overlook.
1. Brand Awareness
Social Media Marketing is easily one of the best and cost-effective methods to increase brand visibility. By implementing a solid social media strategy, you can get your brand out there since the playing field is vast and connects with more potential customers. Doing this doesn't have to be hard too. You can take the first step towards increasing brand awareness by creating a social media profile.
Once you do that, you can start by stirring up meaningful conversations with those interested in your products. When you share relevant posts about your brand, product, or services, you can ensure that it will reach many other people in the network. If you are not sure how to do this, you can also start by sharing such posts with the people who you already know and trust enough to tell them to spread the word.
In this way, you can spend a couple of hours in a week to get more people to know about the products or services that you offer with the help of social media.
2. Search Engine Ranking
You may already rank for specific keywords related to what you offer. But by taking the help of social media marketing, you can rapidly expand your services in terms of acquiring more customers than you already have. When you keep adding social media profiles, you essentially open a gateway that leads all your potential customers to your website and helps them gain more knowledge about your products or services and where they can get them.
Different people have different needs. And you must use as many platforms as you can to fulfil them if you want to make your brand stand out. The platforms that you use should not only create awareness about your offerings but should also allow your customers to reach your business.
For instance, if you already have customers that reach you by searching for a specific keyword, let's say through a platform like Facebook then you can target a different demographic by using another platform such as LinkedIn.
So, by using different social media platforms, you can target customers having other preferences by offering them a wide range of products and services.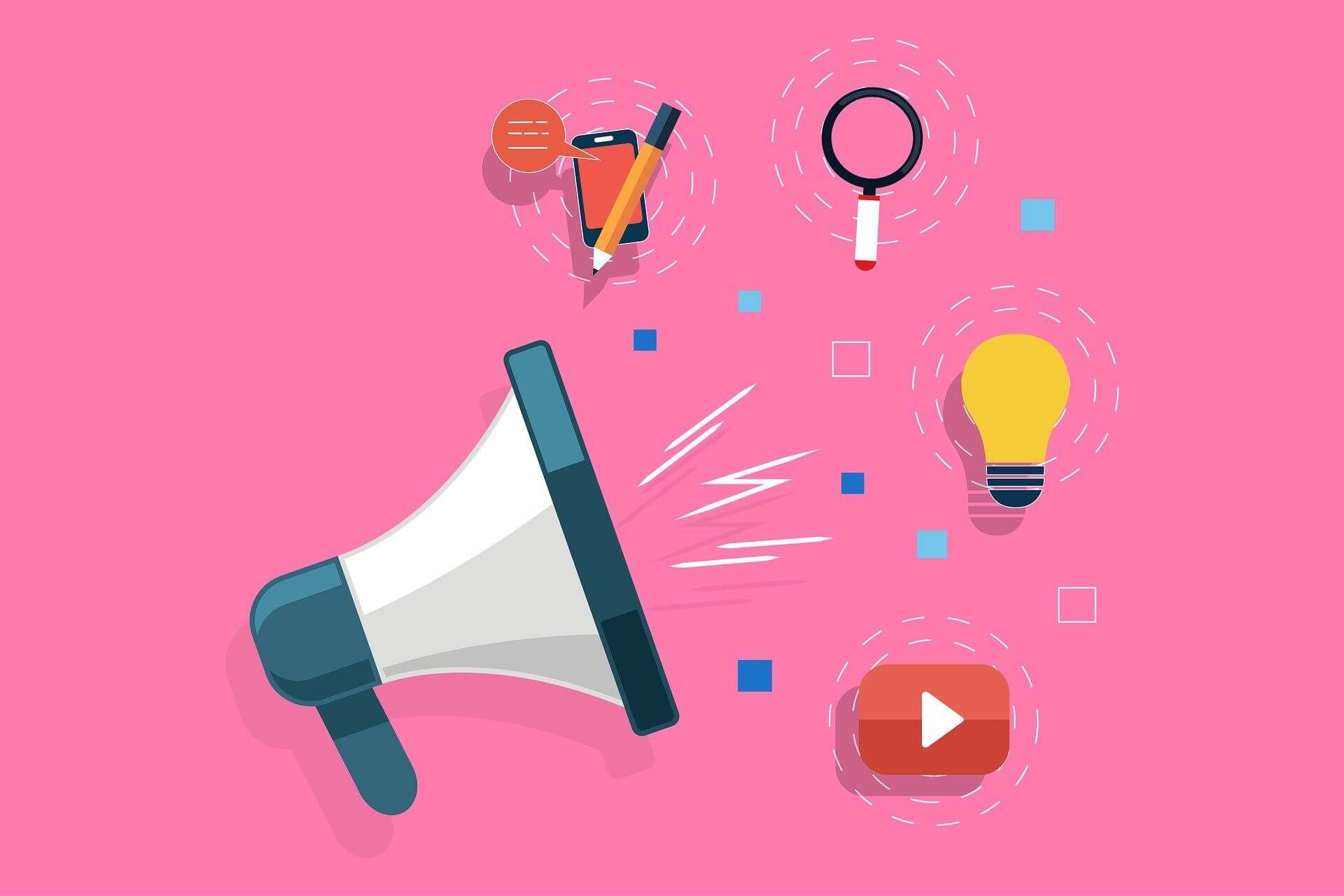 3. Conversion Rates
Once you have increased the visibility of your brand, you can focus on getting higher conversion rates. Several studies have suggested that over 51% of marketers got more sales when they developed positive, meaningful relationships with their customers.
Such studies also show that social media marketing's potential for acquiring leads is 100% more than inbound marketing. When you convincingly interact with your customers, they, in turn, will start to develop an affinity towards your brands or other offerings. So, in this way, you can generate more sales.
4. Data Gathering
With social media marketing, you can also gather meaningful insights about your target audience. Today, most social media platforms have a rich dataset using various analytical tools to collect information about your customers' buying habits. Doing this also helps you to understand not only your target demographic but also your competitors.
Using different social media marketing tools, you can know about the competition and revamp your marketing strategies accordingly.
Another advantage of using social media marketing to gain insights about your target audience and your competitors is to use advanced targeting techniques to better understand your customers. For example, you can know the brand preferences of a specific set of people on Twitter. You can also target those who work in particular industries where you think your brands or products will be used.
5. Brand Equity
Simply put, brand equity is the value that your brand offers for your customers. You can say that your brand equity comes from the assets and liabilities that you gather over time with the help of the meaningful relationships you maintain with your consumers.
When your brand provides something that is of immense value to your customers, your customer base increases manifold, and so does your brand equity. By having an effective social media marketing strategy in place, more consumers will begin to trust your brand, which helps create a positive impression about them and increases your brand's equity.
6.  Customer Satisfaction
The cost-effectiveness of social media marketing is truly one of its most desirable aspects. You can even say that social media marketing is the most cost-effective marketing strategy of them all. The reason for this is that signing up for a social media profile is free. Although you may need to pay for upgrading your account, the costs that you incur are nominal.
You should also know that one of the foremost benefits of paid social media advertising is that you get experts who can deliver personalised messages to your consumers. You don't have to spend much, though. Initially, you can work with a limited budget and then gradually increase as you pick up speed.
The experts will help you better understand your customers by interacting with them and gaining insights to strategise further. Moreover, by interacting with your customers with the help of dedicated professionals, you are letting them know that your brand is with them. And when they feel that way, they also feel satisfied with your products or services.
7.  Link Building
Social media sort of indirectly affects search engine optimisation. For instance, let's say that you post a strong message about your brand. Now, seeing how powerful that message is, your followers also attempt to share an equally strong message. So, as these messages spread, it reaches the millions as it can do so.
Once search engines pick them up, they will spread them across, allowing you to acquire more potential leads.
8. Content Promotion
The content that goes into your posts is one of the most critical aspects of your social media marketing efforts. So, the more relevant content you post about your products or services, the more chances are that search engines like Google pick it up and spread it across.
So, you should make sure that you post something relevant every day. Doing so will help your consumers to get to know your brand better. When they hear about your brand from someone they trust, they too will start to trust it.
Final Thoughts
Social media can be your best friend when you know how to make the best use of it. So, by doing social media marketing as lively and interactive as possible for your consumers, you increase brand awareness and acquire more customers, and, more importantly, retain them.
Note that the idea here is to increase your customer base and loyalty towards your brand or company. So, you should make sure that your social media marketing efforts align with that.
Also read:
1) What is Social Media Marketing?
2) Which of the Social Media Platforms is Important for Marketing?
3) How to Learn Social Media Marketing? A Complete Guide.
4) What Is Social Media Management? Benefits & more.

---